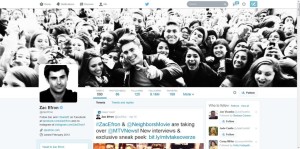 I don't like things that change just for the sake of changing. I agree with Salinger's statement in The Catcher in the Rye:
"Certain things, they should stay the way they are. You ought to be able to stick them in one of those big glass cases and just leave them alone."
There is nothing to prevent it from happening. Any moment now, your look on Twitter will change.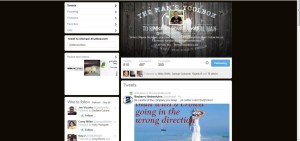 The first time I saw the new Twitter profile, I was aghast. It looked like Facebook! Gone was the immediate identification with Twitter, along with the ease of reading the tweets—the eye no longer drawn to the carefully worded 140-character messages. I found the large banner overpowering, taking up more than half the screen height. The page was too busy, especially with the large font on the "best" tweets , a new feature that highlights the tweets with  more engagement.

The gurus at Twitter seem to think that the changes will make it "easier (and more fun) to express your self [sic] through a new and improve web profile." 
After the initial shock, I took a closer look. Except for the larger banner, layout, and being able to highlight the more popular tweets and pin your favorites to the top,  the only other difference is that you can filter other people's profile by Tweets, Tweets with photos/videos, or Tweets with replies. When I tried it on  Zac Efron's site, it really did not make a lot of difference. Also, after scrolling past the favorite and most popular tweets, the tweets were easier to see than on some of the busier old-style profiles. So maybe, it's just a matter of getting use to the new look.
What do you think?
Tips for making the most of the new Twitter Profile
Don't use the same header profile picture that you have on Facebook. The two social networks look too similar. Make it easy for your fans to distinguish one from the other.
If you had a previously different image, be sure to verify that it is adjusted properly in the new format.
Show off your best tweets by pinning them to the top of your page. To do this, select the three dots (more), and the "Pin to your profile page." Don't forget to update these as you post new material.
Continue sending engaging tweets on a regular basis.
Resources:
Do you like the new Twitter profile? Will it make much difference to you? Please comment.